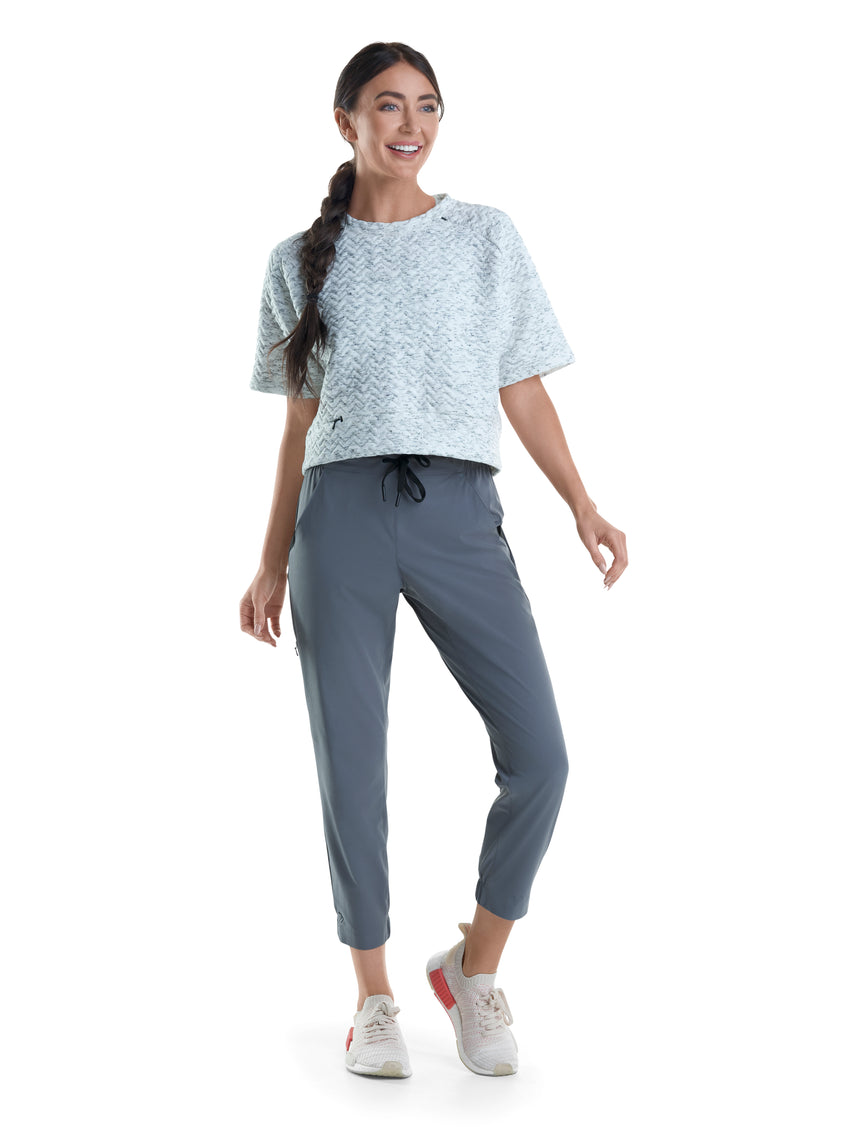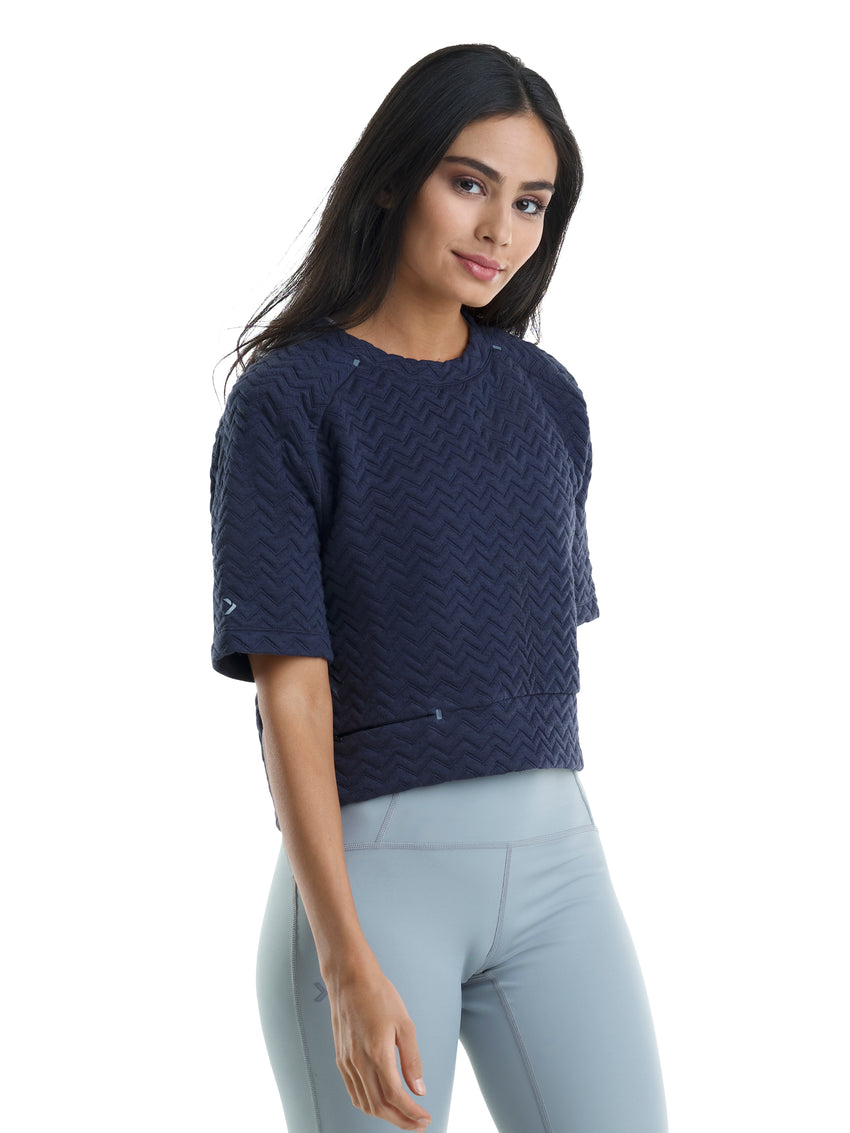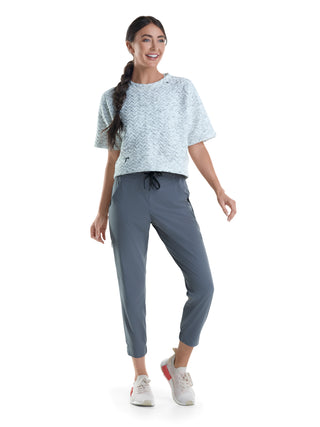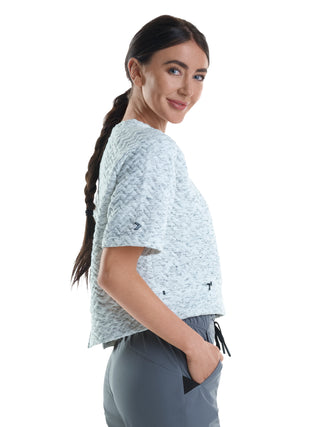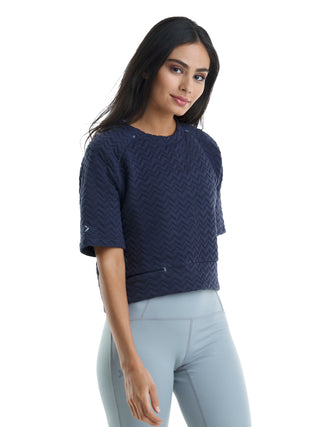 Description: This blanket-like cropped top is the perfect go-to top layer for a day of relaxation or traveling by flight. Whether you are taking a short rest day or much needed vacation, this tee provides all the comfort and capabilities you need to rise like a warrior!
Wear to: recover, meditate, or travel. 
Fit tip: Layer this tee with a fitted, long-sleeved shirt underneath to feel cozy during cold weather events!

Tee specs
Roomy and cropped fit 

Quilted, chevron fabric

Center back detail that cuts upward for style

Zippered pocket to keep belongings in place 

Sunday morning feel

bluesign® approved

82% Polyester, 16% Rayon, 2% Spandex; Tagless

How to wash: machine wash cold; tumble dry low
*Product runs on average a size small.
**This product does not ship internationally.