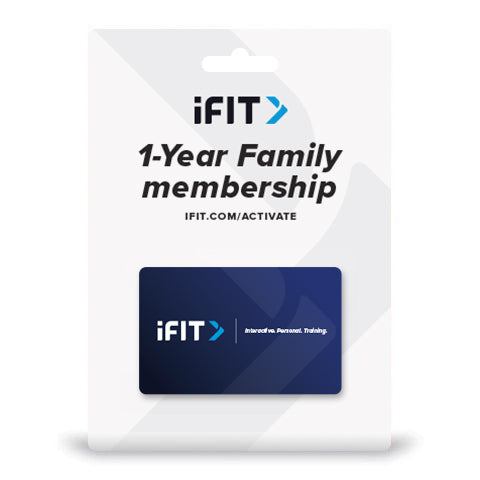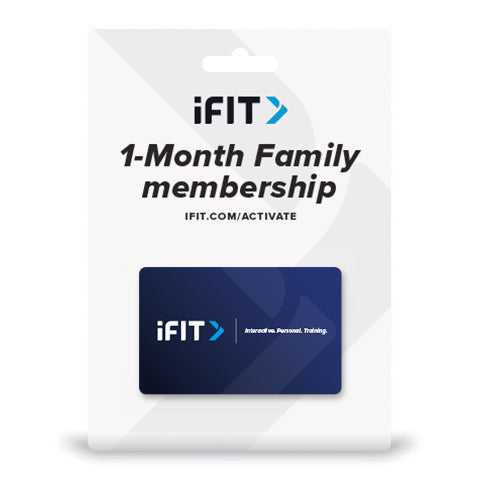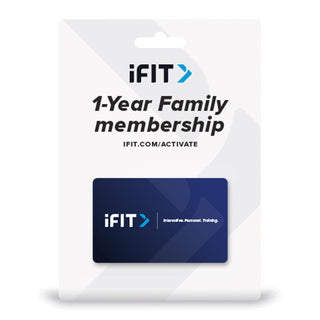 The iFIT membership card can be used to activate an iFIT membership on iFIT.com/Activate. Family membership holders can add up to 4 additional users
An iFIT membership card provides access to all of iFIT's on-equipment fitness content, including Global Workouts, Live Workouts, Studio Classes, and more. Members can also get iFIT workouts that require no equipment, including pilates, yoga, boxing, and strength training classes. 
Choose from a:
1-Year iFIT Family Membership Card ($396)

1-Month iFIT Family Membership Card ($39)
Please note:
The 1-Year iFIT membership card is valid for a 12-month membership. The 12 months will begin when the membership has been activated.

The iFIT membership card can only be activated and redeemed at iFIT.com/Activate (for new users) or iFIT.com/Settings/Billing (for existing users).*

This is a one-time-use code. To redeem the additional four accounts included, the recipient must add them to their iFIT account once they have activated their iFIT membership card and logged into their iFIT account. 

Following the redemption of the iFIT membership card, the recipient may access workouts by either downloading the iFIT app or logging in with their credentials on an iFIT-enabled machine. 
*Memberships cannot be redeemed through third-party app sites like Google Play Store, Amazon, or the Apple App store.
**This product does not ship internationally.